Opening ceremony with Nobel Laureate Gerhard Ertl on 8th October at the TU Berlin / Invitation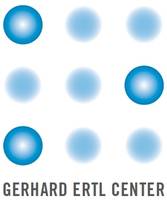 On 8th October 2012 the Berlin-Brandenburg Cluster of Excellence "Unifying Concepts in Catalysis" (UniCat) will officially found the Gerhard Ertl Center at the Technische Universität Berlin as its future headquarters.
The German Council of Science and Humanities and the German Research Foundation awarded UniCat the title "Excellent" again this summer and announced further funding for the period 2012 to 2017. All future major science projects and the corresponding interdisciplinary promotion of young scientists in the field of catalysis and chemical energy research in the Berlin area will be organized and located within the new Gerhard Ertl Center.
The Gerhard Ertl Center will serve as a think tank, a host institution for outstanding guest scientists, a location for press conferences and strategy meetings, and the home of the Cluster of Excellence Graduate School and research projects in the field of catalysis, such as the "UniCat-BASF Joint Lab". The Villa Bell on the Charlottenburg campus has been renovated expressly for this purpose. A "Science Lounge" and a seminar room have been included in the design to encourage scientific and social exchange. The Graduate School "Berlin International School of Natural Sciences and Engineering" (BIG-NSE) will be provided with spacious premises for the doctoral students studying there.
Time: Monday 8th October 2012,
lecture program from 2 pm, reception from 6 pm
Place: TU Berlin, Straße des 17. Juni 115, 10623 Berlin
Gebäude (Building) C, Hörsaal C130
and Gebäude (Building) BEL, Marchstraße 6 (reception)
U-Bahn station: Ernst-Reuter-Platz / S-Bahn station: Tiergarten
The President of the Technische Universität Berlin Prof. Dr.-Ing. Jörg Steinbach and the Berlin State Secretary for Science Dr. Knut Nevermann will open the event. The subsequent scientific program will open with Prof. Dr. Gerhard Ertl of the Fritz Haber Institute, winner of the Nobel Prize in Chemistry 2007, who has given his name to the new center. He will give a lecture on the subject of "Catalysis and surface science".
Other lectures:
"Unifying catalysis through chemical synthesis"
Prof. Dr. Matthias Drieß, Chair of the UniCat Cluster of Excellence
"The artificial leaf"
Prof. Dr. Daniel G. Nocera, Harvard University, USA
"Hyperthermophiles in the history of life"
Prof. Dr. Karl O. Stetter, University of Regensburg
Lectures will be given in English.
A reception will then be held in the new Gerhard Ertl Center.
---