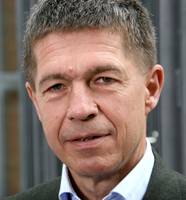 The newly-opened UK Catalysis Hub has appointed Prof. Joachim Sauer, UniCat Coordinator of Research Area D1, as a member of their International External Advisory Board.
The UK Catalysis Hub is a collaborative project between universities, industry and the British Engineering and Physical Sciences Research Council (EPSRC). It is located alongside other major scientific facilities in the Research Complex at Harwell, Oxfordshire, and was made possible by a £12.9 million investment by the EPSRC. This joint project is funded for 5 years starting on 01 June 2013.
The Hub provides strategic direction to catalytic research in the UK, with shared facilities, networking and training to support research in the partner institutions. The Hub will co-ordinate multi-disciplinary scientists and chemical engineers from over 30 different universities.
The UK Catalysis Hub endeavours to become a leading institution, both nationally and internationally, in the field and acts to coordinate, promote and advance the UK catalysis research portfolio. The UK Catalysis Hub has four main themes of research (1) Catalyst Design, (2) Catalysis for Chemical Transformations, (3) Catalysis for Energy, and (4) Environmental Catalysis.
Catalysts are best known for their use in vehicle exhaust systems, where they help break down the toxic gases produced by car engines before they are released into the atmosphere. However they are used far more widely, and have many commercial applications. They are particularly important in scaling up small-scale chemical processes from the lab to sizes and speeds which are economically viable for large-scale use in industry.
---