Science meets music – music meets science
A musical highlight for and with Gerhard Ertl, Nobel Laureate in Chemistry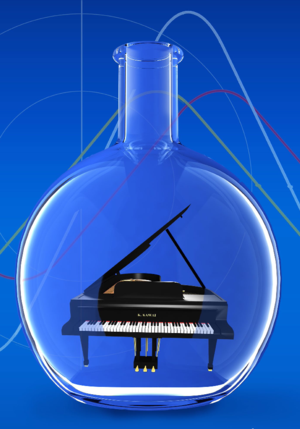 Friday, 10 October 2014, 20:00
The physical chemist Gerhard Ertl, who was honored in 2007 with the Nobel Prize in Chemistry for his pioneering work in the field of catalysis, is not only a highly respected scientist, but also an avid musician. On the occasion of his birthday, the catalysis Cluster of Excellence UniCat together with the Collaborative Research Center 910, invite you to an extraordinary concert with and for Gerhard Ertl.

The program includes works by Mozart: Misericordias Domini (Köchelverzeichnis KV 222), the Jupiter Symphony (KV 551) and the Piano Concerto No. 7 (KV 242). Mozart composed this concerto for three pianos in 1776 in Salzburg. The third piano part will be played by Gerhard Ertl. The New Prussian Philharmonic and the Berlin Oratorio Choir under the direction of Thomas Hennig from the Berlin University of the Arts will be performing.

Venue
TU Berlin, Straße des 17. Juni 135, 10623 Berlin, Audimax (H 0105) in the main building
Admission free;
Registration required (limited spaces available):The concert is fully booked out.
08 October: We are sorry. We cannot accept any registrations anymore. 1164 seats have been given in chronological order to everyone who sent us an application.
Program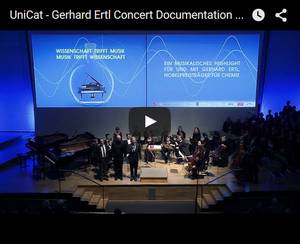 20:00 Welcome
Misericordias Domini (KV 222) / Berlin Oratorio Choir & New Prussian Philharmonic; Conductor Thomas Hennig
Piano Concerto No. 7 (KV 242). / New Prussian Philharmonic, Soloists: Haruka Kuroiwa (Japan), Paul Kern (D) and Gerhard Ertl; Conductor Thomas Hennig
20:55 Intermission
Jupiter Symphony (KV 551) / New Prussian Philharmonic, Conductor Thomas Hennig
22:15 End

Organizers

Financial support is gratefully acknowlegded