The European Research Council (ERC) has officially announced the winners of the ERC Advanced Grant 2014. Among the winners are four researchers from Berlin, one of whom is UniCat Professor Hajo Freund.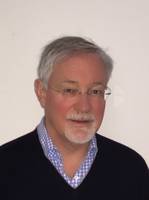 Berlin's Minister of Science Sandra Scheeres has honored the achievements of the Berlin winners: "My sincere congratulations to the Berlin winners on their extraordinary success. Their research achievements stood out and prevailed in a field of over 2,000 applicants. With a total of 4 winners, Berlin has again performed well and has illustrated its scientific capabilities."
The physical chemist Hans-Joachim Freund of the Fritz Haber Institute of the Max Planck Society will receive funding of €2.5 million over the next five years for his research project "Crystalline and vitreous silica films and their interconversion". Hans-Joachim Freund has been a member of UniCat since its foundation in 2007. He works in the Research Fields D1 and D2.
The ERC Advanced Grant is directed towards established scientists with an outstanding track record in science. The award inculdes funding of up to 3 million euros for 5 years. In this round, a total of 445 million euros went to 190 researchers from 23 countries. With 33 outstanding scientists, Germany comes in second after Great Britain in a ranking of nations.
---