The American Academy of Arts and Sciences has announced the election of 213 new members. They include some of the world's most accomplished scholars, scientists, writers, artists, as well as civic, business, and philanthropic leaders.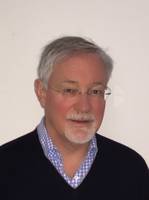 Among those elected into this newest class is UniCat Professor Dr. Hans-Joachim Freund of the Fritz Haber Institute of the Max Planck Society.
The American Academy of Arts and Sciences (AAAS) is one of the country's oldest learned societies and independent policy research centers, convening leaders from the academic, business, and government sectors to respond to the challenges facing - and opportunities available to - the nation and the world. Current Academy research focuses on higher education, the humanities, and the arts; science and technology policy; global security and energy; and American institutions and the public good. The Academy's work is advanced by its elected members, who are leaders in the academic disciplines, the arts, business, and public affairs from around the world.
Text based on AAAS website.
---