Dr. Drews's award recognises her achievements from being the author of a long list of publications to leading a major contract research project on cleaning pharmaceutical waste water using nanofiltration.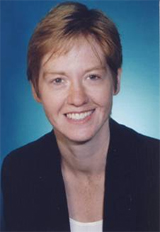 The Arnold Eucken Award panel of judges, the majority of whom are industrialists, has recognised Dr Drews's research in the following areas:
Membrane Bioreactors (MBRs)

Micellar enhanced ultrafiltration

Model-based monitoring of biological and membrane processes
Anja Drews leads a Junior Research Group within the group of Prof. Matthias Kraume at Technische Universität Berlin. She studied Chemical Engineering in Berlin and Dublin, and was a visiting fellow at the UNESCO Centre for Membrane Science & Technology in Sydney, Australia in 2007.
The Arnold Eucken Award was established in 1956 by the German Chemical Engineering Society (VDI-GVC) and named in honour of the physical chemist, whose work is considered to have marked the beginning of the development of scientific chemical engineering principles and methodologies in Germany in the 1920s. Winners of this award, who are young researchers under the age of 40, receive prize money of 5,000 Euros. Dr Anja Drews is only the third woman to be awarded this prize. Past winners have included world renowned chemical engineers such as Heinz Brauer, Ernst-Ulrich Schlünder, Otto Molerus and Günter Wozny.
---