The colors of jellyfish
Evidence of microorganisms from daily life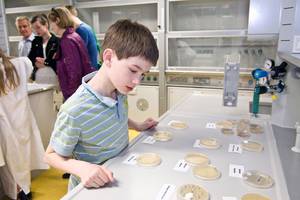 Isolation of DNA from kiwifruits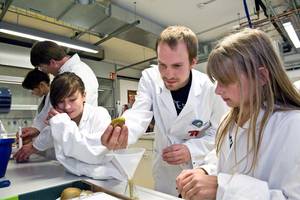 The colors of jellyfish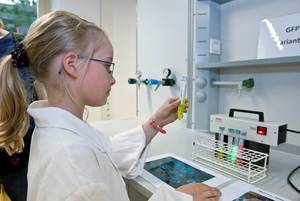 © TU Berlin / Jacek Ruta / Nina Bohlke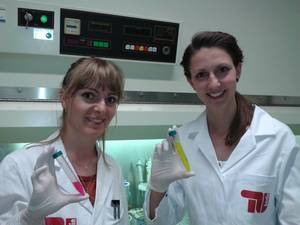 Nature often plays with the most magnificent colors. We will show some especially colorful proteins, which come from life forms from the depths of the seas, as examples with which to explain the daily work done in a biochemical-molecular biological laboratory.
Hands-on experiments:
We will pipette the smallest amounts of solutions and isolate the genetic material – the DNA – from Kiwis and use chromatography to separate colors. In the large lab in the Biochemistry House (Haus der Biochemie).
All presentations will be conducted in German

!
18:00-18:30

The everyday life of a genetic engineer: The creation of artificial organisms
Prof. Dr. Nediljko Budisa

19:00-19:30

The green florescent protein from the depths of the seas


Talk by Stefan Oehm and Matthias Exner
21:00-21:30

The green florescent protein from the depths of the seas


Talk by Stefan Oehm and Matthias Exner
23:00-23:30

The green florescent protein from the depths of the seas


Talk by Stefan Oehm and Matthias Exner

Children:
For children 14 years and older
Room:
L 002, House of Biochemistry (Haus der Biochemie), Müller-Breslau-Straße 10
Event type:
Demonstration, hands-on eperiment, talk
Accessibility:
Wheelchair accessible