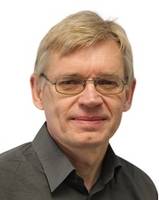 Today, the European Molecular Biology Organization (EMBO) announced that Professor Peter Hegemann, (UniCat Research Fields D4 and E4) has been elected as a member of EMBO.
The EMBO is an organization of life scientists. Since 1964 scientists have been elected annually as members of EMBO based on excellence in research. There are more than 1600 EMBO Members today, sixty-six of whom have received the Nobel Prize. EMBO is also founding member of the Initiative for Science in Europe.
For the 50th anniversary of EMBO welcomed significantly more researchers to membership than in previous years. In the past decades, many of the concepts, techniques and insights of molecular biology have been applied to fundamental questions in other disciplines of the life sciences. Molecular explanations are now emerging for the origins and functions of complex systems like the brain and the living world around us.
This year EMBO has decided to strategically expand the scope of its membership on the occasion of its 50th anniversary to honour the progress that has been made in the fields of neuroscience and ecology & evolution. In total 106 new members were elected for 2014 including 50 scientists who have made exceptional contributions to these research areas.
---