Success Team
Participants from our Gender seminars have already formed the first "Success Team" in UniCat. The five women, all UniCat members, meet regularly and support each other in a structured process to reach their professional goals.
In case you are interested in founding a Success Team, please contact Claudia Nasrallah.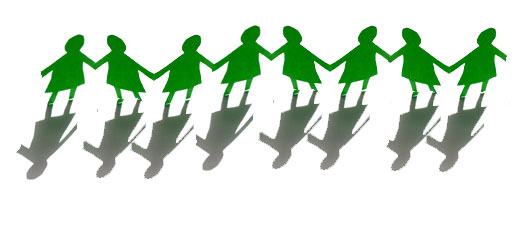 Response/Feedback to previous success teams
Sara Bruun

"The success team gave me the opportunity to discuss work-related issues and challenges with others as opposed to dealing with them on my own. The regular exchange and getting feedback from other women often lead to good solutions."
Kirstin Hobiger

"Though skeptical and curious in the beginning, surprisingly soon the success team showed me new ways of mastering the often seemingly chaotic and turbulent everyday research environment.
In tandem with the "girls" on my team I soon learned to set precise and attainable goals and to pursue them consistently.
The fixed structured procedure of the meetings allow developing solutions for diverse problems as a team within a familiar setting.
I found the experience of being part of a success team very enriching.
This is why I recommend this opportunity of giving and receiving support to anyone involved in project work."
Jane Müller

"The success team was a great experience for me. Though I had my major goal in mind from the start, I would not have reached it this soon without the success team. Every member of the team was a big support and enrichment for me. Here, once again: "Thank you, girls!"
Especially when you've got so much on your plate that your head starts spinning a team like this is of enormous help – be it with specific support, emotional support or simply by offering a new point of view.
I also learned a great deal about myself and about my effect on others. This was very helpful during my career start. To sum it up: highly recommendable."
Susanne Pudollek

"My success team with Sara, Jenny, Ivana and Amandine came at the time of my 6-month final spurt towards my doctoral thesis with last experiments, assessment, 'writing up in 4 months', defense and subsequent application phase.
Especially at the beginning, being on the team was very helpful for planning those last six months. I wanted to be done with everything after that. Yet, breaking down this relatively long period and deciding what needs to be done by when in order to stay on track was only possible with the support of the team. It was extremely helpful to look beyond the next week and to plan ahead.
I also felt great support in being able to talk about problems with 'outside observers'. Other people's points of views are simply refreshingly unbiased and allow adjusting the personal perspective."