Visiting program for female scientists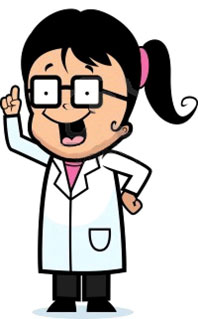 UniCat has launched a visiting program for female scientists to increase the international presence of women in UniCat in order to give female scientists the opportunity to enlarge their exchange and to network internationally. In this context UniCat members have the possibility to invite excellent female scientists from all over the world to Berlin for a research stay in UniCat for up to three months. UniCat participates significantly in financing the costs of this program.

More information about this program provides the https://www3.unicat.tu-berlin.de/?id=UniCat office.
Invited female scientists:
Prof. Anne-Frances Miller, University of Kentucky, USA
Host: Prof. Dr. Hildebrandt
Duration of stay: November 2017 - January 2018
http://www.chem.uky.edu/research/miller/
Prof. Katrina Forest, University of Wisconsin, Madison
Host: Prof. Dr. Hildebrandt
Duration of stay: September 2017
http://bact.wisc.edu/p_research_profile.php?id=kforres1&view=intro
Dr. Aysu Yarman, Türkisch-Deutsche Universität, Istandbul
Host: Prof. Dr. Scheller
Duration of stay: March - June 2016
Prof. Kamila Kočí, VŠB-Technical University of Ostrava Ostrava, Czech Republic
Host: Prof. Dr. Schomäcker
Duration of stay: 3 weeks inFebruary 2017
Prof. Sandra Lang, University Ulm
Host: Prof. Dr. Schwarz
Duration of stay: 4 weeks in September 2016
Dr. Kathryn Pérez, University of Texas Rio Grande Valley, USA
Host: Prof. Dr. Hildebrandt
Duration of stay: April 1st – July 31st 2016
Lisa Milazzo, University of Florence, Italy
Host: Prof. Dr. Hildebrandt
Duration of stay: four weeks in October 2016
Prof. Giulietta Smulevich, University of Florence, Italy
Host: Prof. Dr. Peter Hildebrandt
Duration of stay: September 12th - November 12th 2014
Dr. Smilja Todorovic, Instituto de Tecnologia Química e Biológica, Portugal
Host: Prof. Dr. Peter Hildebrandt
Duration of stay: July/August 2014
Dr. Hilal Yazici, Istanbul Technical University, Turkey
Host: Prof. Dr. Silke Leimkühler
Duration of stay: April 1st – May 31st 2014
Prof. Dr. Martha Grover, School of Chemical & Biomolecular Engineering, Georgia Institute of Technology, Atlanta, USA website
Host: Prof. Dr. Günter Wozny
Duration of stay: August 6th – August 31st 2011
Also see Colloquium 2011-08-24 : Microstructure design of inorganic materials using process systems engineering announcement (pdf)
http://grover.chbe.gatech.edu/
Dr. Antonella Ciancetta, Università di Chieti-Pescara, Italy
Host: Dr. Claudio Greco
Duration of stay: August 1st - August 31st 2011
Prof. Dr. Elena Baranova, Department of Chemical and Biological Engineering, University of Ottawa, Canada website
Host: Prof. Dr. Peter Strasser
Duration of stay: June 1st - August 1st 2011
Also see Colloquium 2011-07-06 : Inducing Electrochemical Promotion of Catalysis (EPOC) with Au and Pt Nanoparticles Interfaced with Yttria-Stabilized Zirconia (YSZ) solid-electrolyte announcement (pdf)
http://www.engineering.uottawa.ca/en/directory/view/elena_baranova/

Dr. Olga L. Malkina, Institute of Inorganic Chemistry, Slovak Academy of Sciences, Bratislava, Slovakia
Host: Prof. Dr. Martin Kaupp
Duration of stay: May 20th - June 19th 2011
Dr. Kinga Leszczynska, Universität Bielefeld, Inorganic Chemistry website
Host: Prof. Dr. Matthias Drieß
Duration of stay: May 2nd - May 14th 2011