"20 Years of Green Chemistry"
John Warner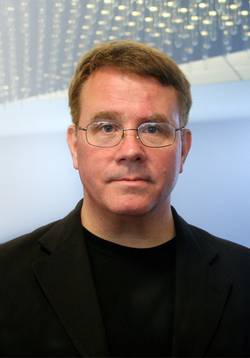 John Warner, the founder of the field of Green Chemistry and eponym of the Chemical Invention Factory (CIF) will present the first lecture of the "20 Years of Green Chemistry" series. The lecture will discuss the opportunities for the next generation of materials designers to create a safer and more sustainable future.​
Wednesday, May 16, 5:00 pm
Location: TU Berlin, Institute of Chemistry (C Building), Strasse des 17. Juni 117, Lecture Hall C 130, 10623 Berlin


Abstract Lecture

Imagine a world where all segments of society demanded environmentally benign products! Imagine if all consumers, all retailers and all manufacturers insisted on buying and selling only non-toxic materials! The unfortunate reality is that, even if this situation were to occur, our knowledge of materials science and chemistry would allow us to provide only a small fraction of the products and materials that our economy is based upon. The way we learn and teach chemistry and materials science is for the most part void of any information regarding mechanisms of toxicity and environmental harm. Green Chemistry is a philosophy that seeks to reduce or eliminate the use of hazardous materials at the design stage of a materials process. It has been demonstrated that materials and products CAN be designed with negligible impact on human health and the environment while still being economically competitive and successful in the marketplace. This presentation will describe the history and background of Green Chemistry and discuss the opportunities for the next generation of materials designers to create a safer and more sustainable future.


About John
John is the recipient of the 2014 Perkin Medal, widely acknowledged as the highest honor in American Industrial Chemistry. In 2007 he founded the Warner Babcock Institute for Green Chemistry, LLC where he serves as President and Chief Technology Officer. He has published nearly 300 patents, papers and books. In 2011 he was elected a Fellow of the American Chemical Society and named one of "25 Visionaries Changing the World" by Utne Reader.
Schedule
- 04:30 pm: Doors open
- 05:00 pm: John Warner Lecture
- 06.00 pm: Open Q&A
- 06.15 pm: Networking
The only thing you should bring is a fresh mind.


About Us CIF

The Chemical Invention Factory is a start-up development center initiated by TU Berlin. CIF is devoted to inventions in the fields of Green Chemistry, Materials and Nanotechnology. It provides state of the art laboratories, excellent research infrastructure, scientific mentors and a community of likeminded entrepreneurs.